From 15 June, companies that invest, or intend to invest, on foreign markets are using SIMEST in addition to subsidized loans, as well as a non-refundable contribution to support their internationalization projects. The financial supply available for 2020 amounts to € 900 million.
Because of the "Decreto Rilancio", the loans are free of guarantees and are shorter than the disbursement times: the company will be able to receive the loan within a month from the start of the investigation.
In addition, it becomes a lost fund (to date it is 40% of the funding requested).
Exemption from the guarantee obligations and lost fund quota are therefore the two main innovations introduced by the "Decreto Rilancio" to encourage the internationalization of Italian SMEs.
Additional news have also been announced, such as the expansion of the beneficiary audience and the ceilings of the individual measures and the possibility of applying for projects within the European Union as well, but these additional measures are still waiting to become operational. .
Funding is foreseen for the capitalization, participation in international fairs and exhibitions, for the insertion on ExtraUE markets, Use of Temporary Export Manager, for the development of E-commerce, for the development of feasibility studies and for technical techniques.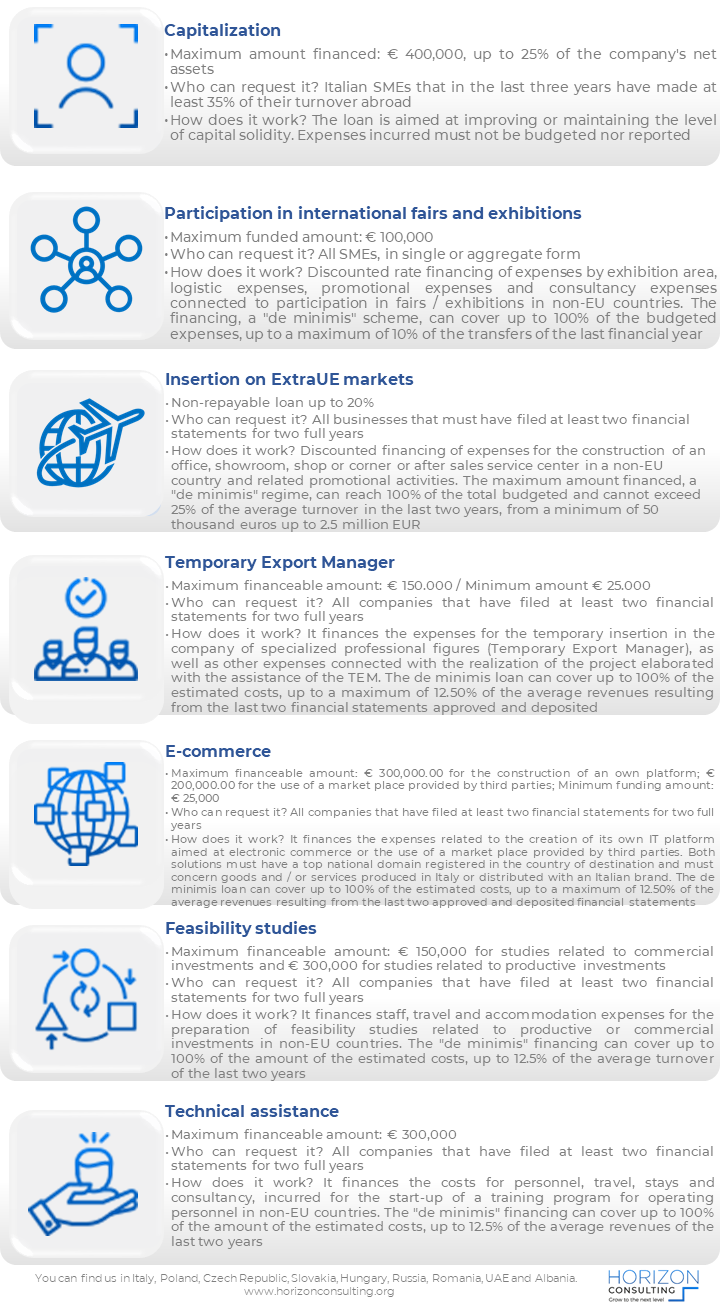 Partner of Horizon Consulting in Italy – www.studiomoretti.net
share this post